S 331
Brake shoe grinder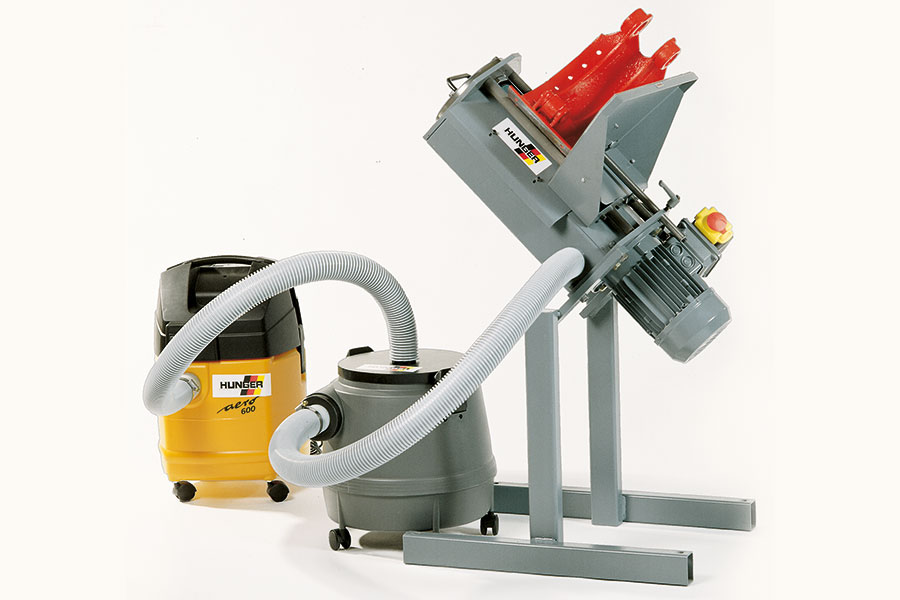 HIGHLIGHTS
The working radius can be adjusted by the adjustable buffer.
Useful for
Removal of old brake lining remains, adhesive residues and rust
The S 331 brake shoe grinder with grinding roll is a low priced but high effective machine for cleaning and derusting brake shoes. Uneven corrosion and oxidation deposits as well as adhesive residues are removed from old brake shoes by grinding. Cleaning of the brake shoe surface after removal of the old linings is essential for a secure platform and vibration free seating of the new lining.
The inclination of machine table towards grinding roll guides the brake shoe without effort.
The working radius can be adjusted by the adjustable buffer.
The flat grinding table ensures a proper seat of the brake shoe during operation and thus a perfectly flat ground shoe.
The change of the grinding belt is easy and quick.
Capacity: Brake shoes up to 10″ (270 mm).
For more information, please click on the respective picture.
Electrical equipment
Power total
0,75 kW
Voltage
230 V
Power and Frequency:
Single phase / 50 Hz
Supply protection
16 A
Type of protection
IP 54
Band without end
Speed of cylinder
18 m/s
Dimensions
130 mm
Length
270 mm
Grain for steel
grain 36
Dimensions et weights
W x L x H
600 x 500 x 1050 mm
Place necessary
Machine and place for work
1,0 x 1,0 m
Weight Machine with accessory - standard, with package

about 80 kg
Noise level
The noise level at maximum flow and at full load measured in accordance with standard DIN EN 31201 at a distance of 1 m from the machine surface in open space amounted to 84 dB(A) at the working position.
Here comes a Footerstring