BL 2
Brake servicing crane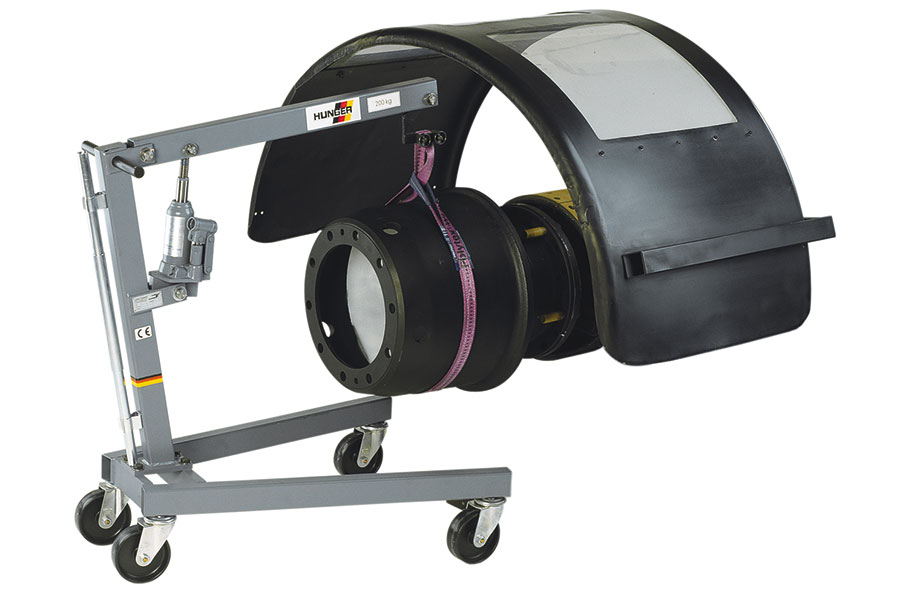 HIGHLIGHTS
Rapid, safe and expert fitting and removal of brake discs, brake callipers, vehicle hubs and brake drums
Safe working conditions and reduced risk of injury
Use on almost any commercial vehicle brakes
Useful for
Removing and mounting of brake drums with and without hub
Removing and mounting of brake discs
Removing and mounting of brake calipers
Removing and mounting of complete hub assemblies
The BL 2 brake servicing crane is ideal for the simple and safe fitting and removal of brake discs, brake drums, brake callipers and complete hub assemblies weighing up to 200 kg. The crane is mounted on a trolley fitted with 4 casters. The maximum lift is 900 mm.
The BL 2 mounting crane assures
A rapid, safe and expert fitting and removal of brake discs, brake callipers, vehicle hubs and brake drums,
Safe working conditions and reduced risk of injury (back injuries, including damage to vertebra discs) when handling heavy parts,
Cost-effective and efficient single handed fitting and removal of heavy components, even where access is difficult,
Use on almost any commercial vehicle brakes,
All brake discs and drums can be resurfaced off the truck with any HUNGER brake drum servicing machine for commercial vehicles.
For more information, please click on the respective picture.
| | |
| --- | --- |
| Width × height × depth | 640 × 1515 × 1050 mm |
| Unladen weight | approx. 31 kg |
| Load capacity with 300 mm overhang | 2000 N |
| Maximum lift | 900 mm |
| Hook height | min. 450 mm – max. 1350 mm |
Here comes a Footerstring