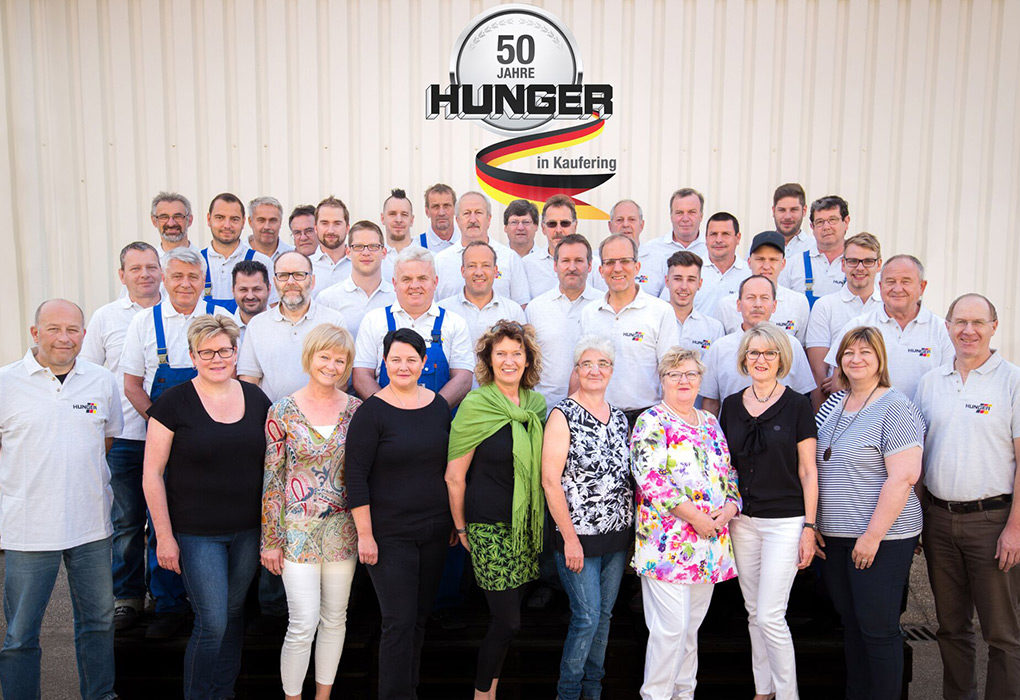 Numerous guests of honor celebrated the 50th anniversary of the company in Kaufering with the management and employees of LUDWIG HUNGER Maschinenfabrik. Like the company WIMMER, the Hunger company is part of the HUNGER group based in Kaufering.
The company name HUNGER has existed for almost 100 years. In 1922 Ludwig Hunger founded a tool factory in Munich in which he produced precision tools (hunger reamers). Due to the lack of expansion possibilities in Munich, another company location was sought in the mid-1960s on the green field that existed in Kaufering at the time.
In May 1967, 50 years ago, the branch operation was opened in Kaufering after almost one year of construction by the son of the company founder Manfred Hunger.
Today, in the third generation, the program focuses on the automotive machinery, a separate product series of cutting machines for the tool industry, which are marketed under the brand name WIMMER and the contract manufacturing of complex components according to customer drawings (contract manufacturing). All three programs ensure a stable order situation, so that only in February the latest investment in a 5-axis CNC machining center was put into operation.